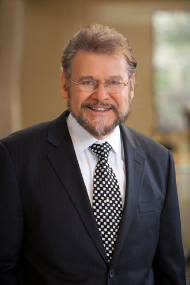 Charles E. Vela
President and Chief Scientist
Charles E. Vela is the founder and vision behind Afilon. He brings over 25 years' experience as a leading research and development engineer, educator, and entrepreneur. Throughout his career, he has managed large scale and complex programs that apply advanced technologies. He has supported federal agencies in business transformation and modernization in the acquisition, design, integration, deployment and operation of large-scale complex, mission-critical systems. His experiences cross every domain, including telecommunications, technology, health, national security, and energy; it is his multi-dimensional nature that enables him to develop creative solutions to society's most pressing problems. A passionate partner to his clients, Vela delivers innovative solutions with unwavering integrity, doing what is in the best interest of his clients and the public good. Currently, Vela serves as a thought leader in several multidimensional areas, including health, emergency response, stability operations, violence reduction, and other areas of national security.
Examples of recent contributions in these areas include:
Assisting military and civilian agencies to establish architectural frameworks for integrating services. Most recently, he supported the U.S. Air Force Surgeon General to develop strategies for military medicine beyond 2045.
Researching and presenting on the theory, root causes, and solutions to socio-political-economic stagnation and capital accumulation, with the objective of reducing armed conflict and establishing bases for sustainability and peace.
Leading a team to assist the DoD Medical Joint Task Force to implement technical solutions to respond to mass casualty situations in the National Capital Region.
Notable Accomplishments
Notable Accomplishments
Previously, Vela served as Senior Science Advisor (Chief Scientist) at the Illinois Institute of Technology Research Institute (ITRI), the Internal Revenue Service (IRS) Federally Funded Research and Development Center. In this capacity, he supported chartering the Vision and Strategy and led the Enterprise Systems Engineering Life Cycle of the modernization program, he served on the technical evaluation panel for the selection of a multi-billion dollar transformation effort. Under the direction of the IRS Commissioner, he also led a study to address customer service concerns. Vela's strong sense of accountability. coupled with his vast technical expertise, enable him to provide invaluable guidance and strategic direction in response to immense challenges.
At the MITRE Corporation, Vela designed and managed the Decision Support Facility Laboratory, a state of the art, high-performance parallel-computing laboratory. There, he directed R&D in the areas of economic analysis, billing verification, optimization, design, acquisition, and transition management of solutions and cost containment of federal telecommunications systems. Vela also played key roles in the design, acquisition, and transition management of solutions for billing verification and cost containment of telecommunication systems. These efforts saved the federal government over $500 million.
As the Assistant Study Director at the Institute of Medicine of the National Academy of Sciences, Vela has made significant contributions to science. In this capacity, he contributed to a study that mapped the brain for scientific research and clinical applications.
Vela was founder and former President and CEO of the Center for the Advancement of Hispanics in Science and Engineering Education (CAHSEE). For 15 years, and with over a decade of support from NASA, he pioneered a nationwide system of model programs that prepared thousands of Latino and African American students for leadership positions in science and engineering. He is a former professor of, and research fellow in, electrical engineering at the National Autonomous University of Mexico.
Awards and Honors
Awards and Honors
Vela has served on thirty-three boards, commissions, committees and studies, including the Presidential and Congressional Commission on Woman and Minorities in Science; the National Research Council Knowledge Assessment Committee; the National Science Foundation's Model Institutions of Excellence; and the National Academy of Sciences' Committee to Evaluate the National Institutes of Health Minority Programs; National Commision on Technology Education: "Technology for all Americans". Vela has received twenty-eight awards for his technical innovations and his contributions in science and engineering education. Among these are:
U.S. Presidential Award for Excellence in Science, Mathematics, and Engineering Mentoring
Science Spectrum Trailblazer Award for his contribution to science and technical policy
U.S. Vice-Presidential Re-Inventing Government (Hammer) Award for contributions to the transformation and modernization of government processes and technical infrastructure
The Junipero Serra Award for contribution in science and engineering education of under-represented groups
Education
Education
Vela holds advanced degrees in Electrical Engineering from the California State University and in Operations Research from the National Autonomous University of Mexico.